Hey guys!
Long story short, I started off with RC years ago because it was nice to have. Since then my cars have been on and off the shelf. Last year I bought a TT-01 and then the search for a new house began and the car ended up in a box. A few months ago I discovered my car and decided to get serious. I sold the TT and bought a secondhand TA05 from a racer. This turned out to be the worst thing I could have done. I would have been better off buying a new chassis.
I got it and had to replace the diff cups. The car was really dirty and looked terrible. Over a period of time I bought a brushless system and everything that goes with it. I replaced a few things here and there and I was eventually ready to start drifting. I have to say thanx to Moolz because he helped me out a lot! I attended a practice session and things were going fine. Not wonderful, just fine.
Last weekend I decided to enter into a comp. It was painful! The suspension didn't work, the car was running skew, I couldn't hold a drift. I was ready to either sell the car immediately or drive over it with the biggest truck I could find. I few guys tried to help but it was so late in the day and the whole setup of the car changed. I'm still a newbie and I couldn't just pick up and go from there. After the comp it was suggested that I strip the car and start rebuilding it from scratch. I did that.
Before: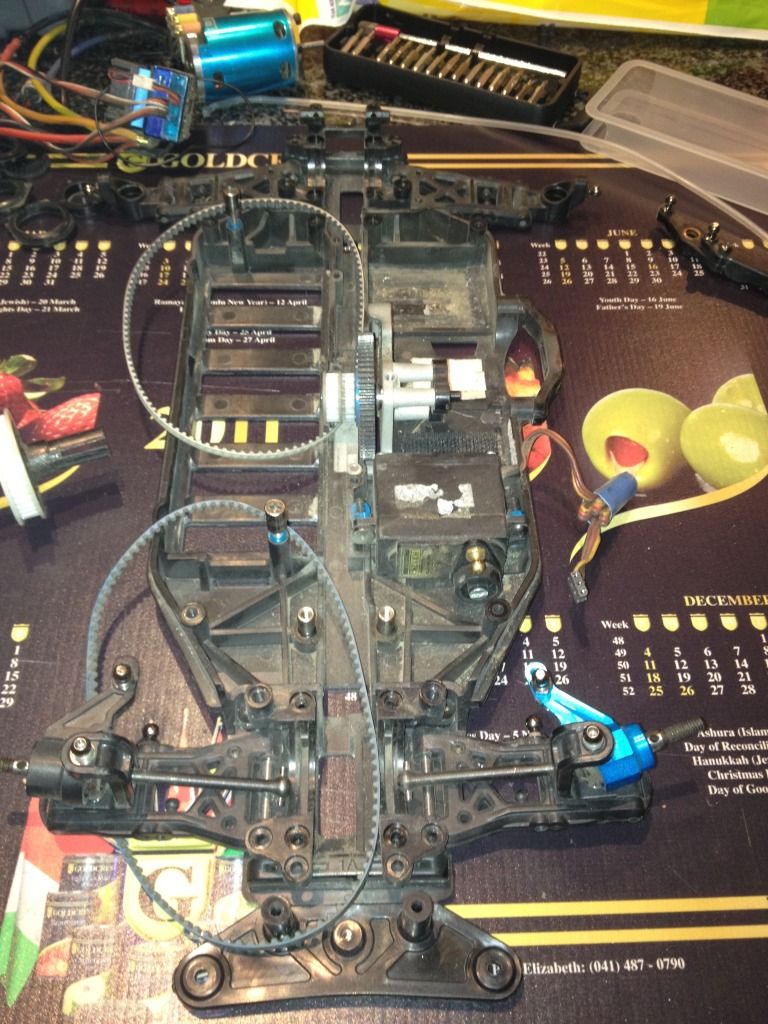 After:
Whilst putting it together, I decided to do the parallel steering mod. I still have to fine tune, but it works like a charm!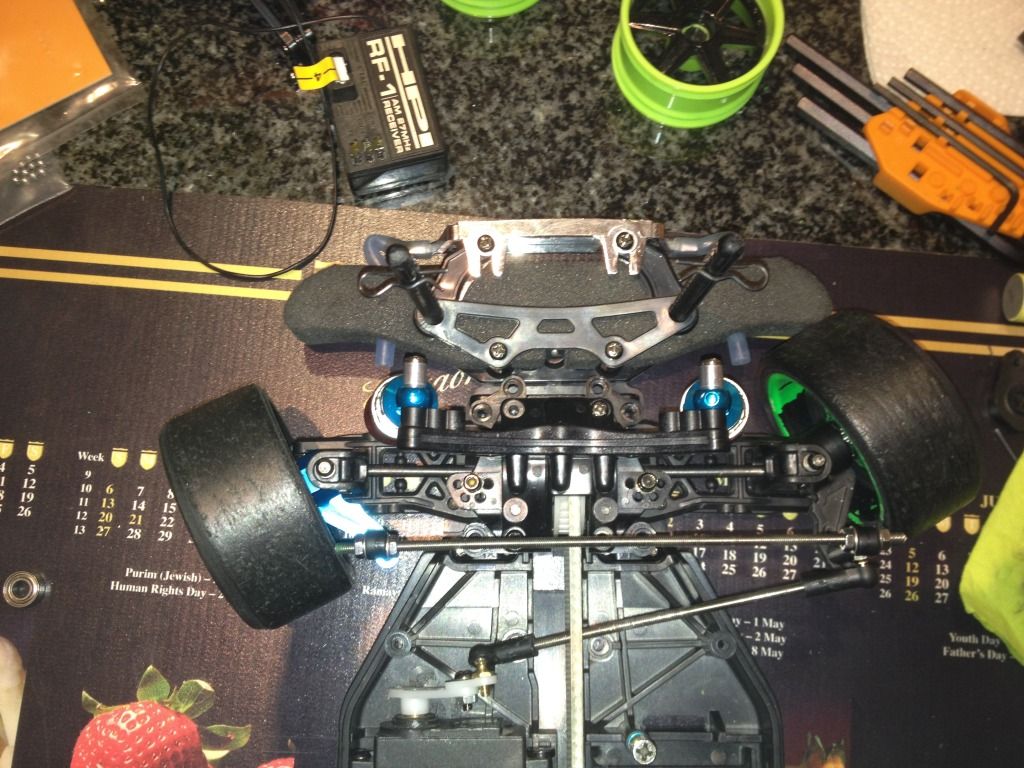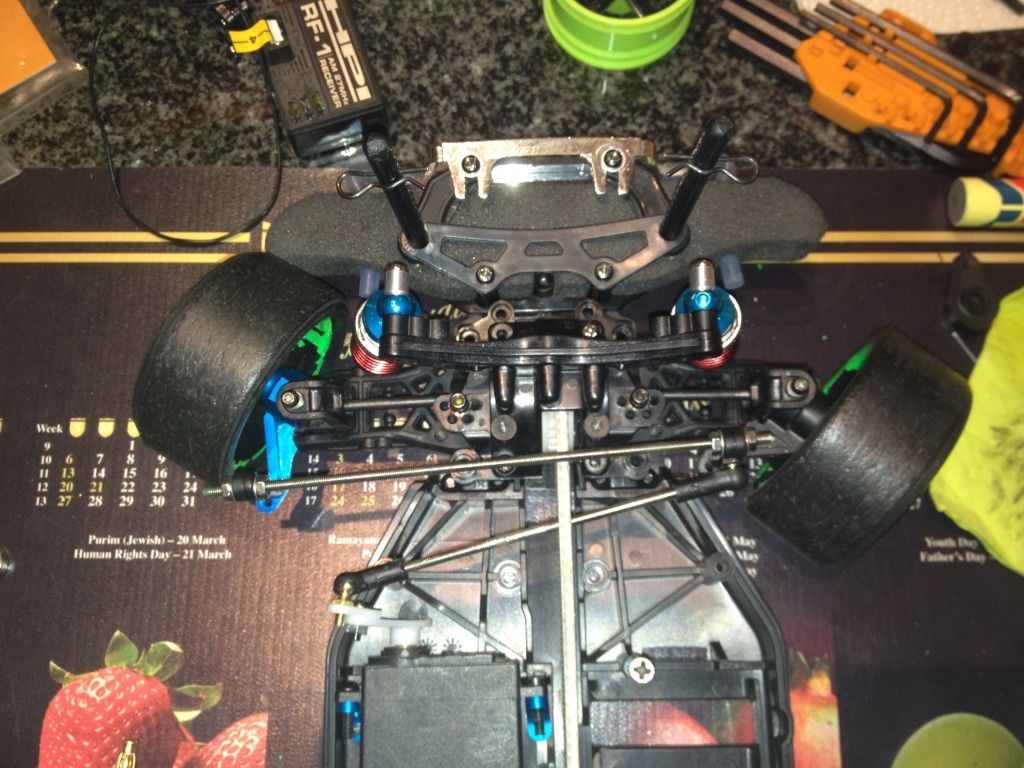 My car is now running 2.8% CS and from here I'm slowly going to increase it. It's like starting off with a new car and I have to get a lot of practice in.